ABOUT ME
README
I'm Matt Shadetek. I make beats and DJ. I run
Dutty Artz
along with DJ /Rupture.
Keep in touch with me and get some free music:
sign up for my semi-monthly emails.
Or you can socialize with me on the internet:
TWITTER / SOUNDCLOUD / TUMBLR / FACEBOOK

Want to talk business? email: letstalkmoney@mattshadetek.com

Background image 'lutra' by Beth Hoeckel
Roots and Future Part 1: Gabrie Selassie
13.01.14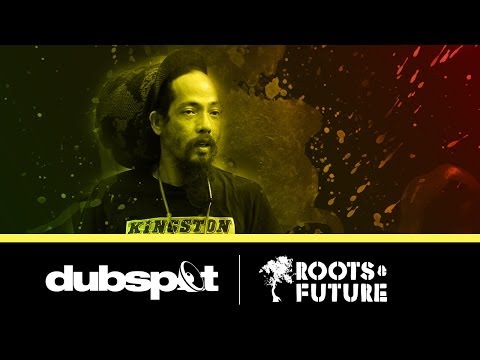 This is a short documentary I directed in Jamaica for Dubspot, with the excellent help of Taliesin Gilkes-Bower and Tony Lowe in their guise as Raw Tings productions.  Visiting with Gabrie at his place in the hills above Kingston was an amazing moment. The work that Gabrie is doing to push forward the new roots movement coming out of Jamaica now is very vital and important. The community he provides at his place and at his Sunday night Dub Club sessions, playing roots and dub on the Rockers sound system provides a community nexus for new artists like Jah 9, Protoje, Chronixx and Kabaka Pyramid who are at the front lines spear heading the new generation of conscious Jamaican music.  It was really an honor and a wonderful opportunity to sit and reason with Gabrie about music and sound system culture.
THE EMPIRE NEVER ENDED OUT NOW
26.03.13
My album The Empire Never Ended is finally out. The weight of waiting has lifted!  Waiting to release things drives me crazy so I am super super happy to be able to finally share this music with you.  I put a ton of time and effort into this record and I feel like it's some of the better stuff I've done, sonically, song writing wise and in the way it all fits together.  I'd love to hear your thoughts on it.
If you're inclined to buy it I ask that you do so through the Dutty Artz bandcamp page.  We get the biggest cut of the money there and you can also get higher quality audio files if you're a DJ or you just like things that sound good.  You can also mail order the CD from there or through the Dutty Artz web store.  We'll be sure to put some extra goodies in the mail for those of you choose that option.  It is of course available at all your other favorite music outlets too.
If you think it's a cool record and/or generally support what Dutty Artz does we would love it if you could tell a friend using the like, tweet or g+ buttons at the bottom of this post.
To hear a new track from the record you can head over to Stereogum today to stream, "Bout It Girl" the track that I did with Riff Raff exclusively.  It's the first time I've released a track with my own vocals on it, another big milestone for me.
Tomorrow (3.27.13) I'll be doing a live set with my new performance setup on the Duttycast at 7PM and chatting a bit so stop in if you are online.
THE EMPIRE NEVER ENDED RECORD RELEASE PARTY 3/22 NYC
18.03.13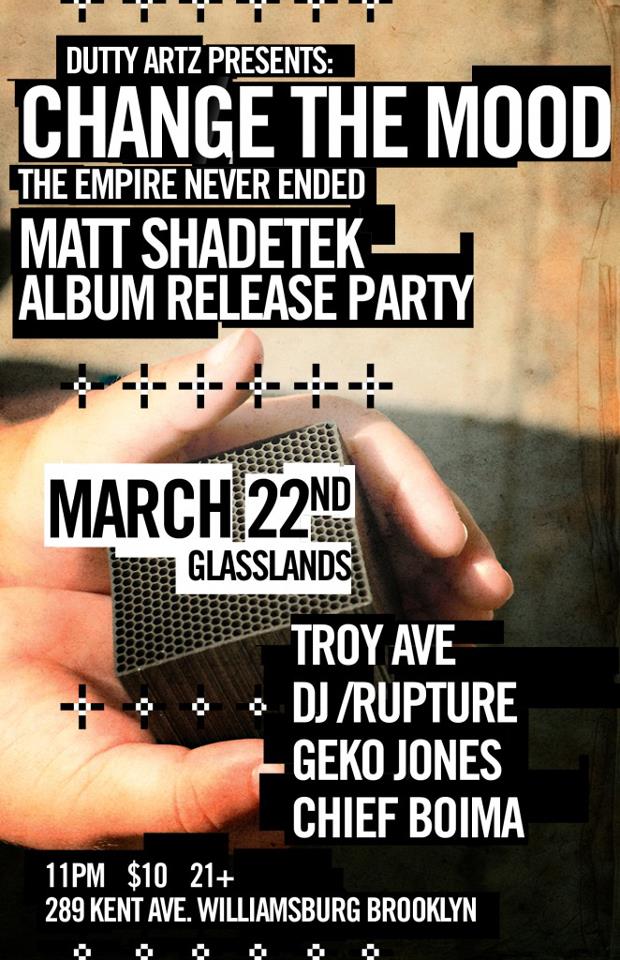 March 22nd 11PM-4AM
Glasslands Gallery
289 Kent Ave. Williamsburg Brooklyn
$10 at the door 21+
Troy Ave (Live)
Matt Shadetek
DJ /rupture
Chief Boima
Geko Jones
I LIKE TO MOVE ft. KID KURUPT, 77KLASH, CHAN DIZZY
20.02.13
On I Like To Move Matt Shadetek enlists Jamaican talent Kid Kurupt and Chan Dizzy with Brooklyn's own 77Klash to transform Reel 2 Real's 'I Like To Move It' into a stripped down and pounding smugglers anthem. Chan Dizzy, known for his dancehall hits 'Strange Face' and 'Hello Bad Mind' showcases his talent as a rapper while Dancehall veteran Kid Kurrupt sets the tune off with a blast of energy with long time Shadetek collaborator 77Klash chanting the chorus. I Like To Move is an explosive combination of dancehall, hiphop and dance music. Kaboom.
Purple Flowers
14.02.13
On the Valentines Day before the release of Matt Shadetek's new album The Empire Never Ended on March 26th, the Brooklyn producer has assembled a gift for his fans containing a previously unheard mix and alternate versions which re-imagine his 2010 project Flowers as hazy baby-making music for paranoid shut-ins. Dragging Flowers to a halftime crawl Shadetek connects the dots between the bouncing effervescence of Flowers and the heavier, darker tone of Empire. In addition to the mix the Purple Flowers EP features remixes from Dubbel Dutch, Lamin Fofana & Shiftee. The Empire Never Ended is released March 26th on Dutty Artz.
Grab the project for free over at the Dutty Artz Bandcamp.
MATT SHADETEK – THE EMPIRE NEVER ENDED
07.01.13



Dutty Artz is immensely proud to announce the new album from Matt Shadetek The Empire Never Ended, his second solo effort.  The album will be out March 26th 2013 via Dutty Artz.  The record is a mix of instrumental and vocal tracks which fuse Shadetek's love for new sounds with the street knock of Rap and R&B.  Guesting on the record are Riff Raff, Troy Ave, Chan Dizzy, Aku Orraca Teteh and Jahdan Blakkamoore.  "After I moved back to NYC after living in Berlin I wanted to make something more local" Shadetek says "I grew up on rap music but there was a moment where things just got really boring and my interest went elsewhere. Lately things are getting interesting again."  You can listen to Madness from The Empire Never Ended over at Pitchfork.
The Empire Never Ended Tracklist:
1. Visions
2. Cracks w/ Nikko
3. La Vida Loca feat. Troy Ave
4. Logos
5. Jaguar
6. Don't Give It All Up w/ DJ /rupture feat. Aku Orraca Teteh & Jahdan Blakkamoore
7.  Madness
8. Washington Ave
9. Triple Fat Goose
10. Psychomatic
11. Bout It Girl feat. Riff Raff
12. Palm Tree Garden
Cover photo by Karla Xeno, design by Talacha.
LA VIDA LOCA FEAT TROY AVE
20.11.12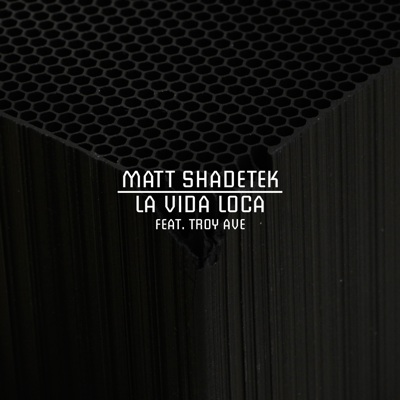 I've been keeping this under my hat for a while so it's a great pleasure to finally announce the first single for my new album: La Vida Loca feat. Troy Ave. It's quite a departure from stuff of the last stuff you may have heard me do, I've been returning to my hiphop roots and incorporating some of the crazy southern rap sounds that are in the air. I linked up with Troy Ave to do this after hearing him on Mr. Motherfuckin Exquire's mixtape and being impressed by his flow and panache. I'm really happy with how the song came out and hope you will enjoy it too.
The single is available to purchase everywhere. If you buy it from Bandcamp I earn a bit more, so I recommend that. Also you can get higher quality if your a DJ. You can grab the instrumental from Soundcloud for free.
The new album is called The Empire Never Ended and it will be out in 2013.
inst:
LE1F – GIDDY UP (INSTRUMENTAL)
13.11.12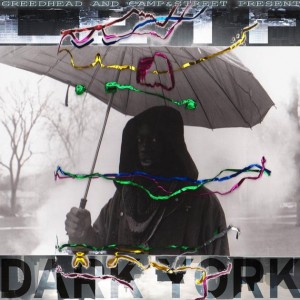 This is the instrumental for my contribution to Le1f's mixtape Dark York earlier this year. A few people were asking me for it and so I thought I'd make it available.  It's 128bpm so a bit slower than a lot of the 'trap' music popping on the net right now.  My homie Dead O from clouds gave me a huge stack of underground Memphis rap CDs several years ago when I played in Helsinki with him and the hypnotic darkness really made an impact.  This is my love letter to those beats.  A big shoutout to Le1f for using it for his tape, as a lifelong New York Rap Guy I'm happy to be included in this new generation of weird rap that's oozing out of NY right now.  I'm calling the genre for this one Emotional Grease.
Robzilla and Jahdan Blakkamoore – The World Keeps Spinning (Matt Shadetek Remix)
08.11.12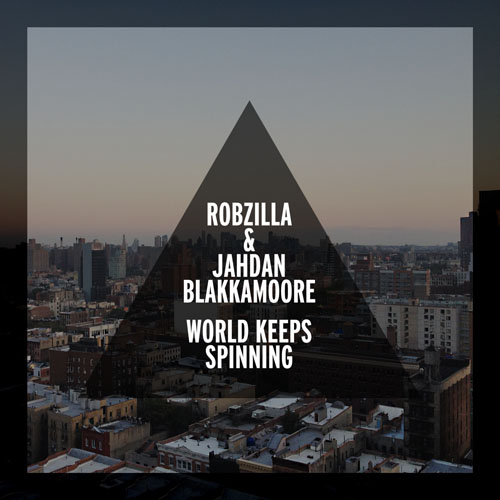 Check out my new remix of the homies Jahdan Blakkamoore and Robzilla.  Neon grease is the new genre.  The whole release is available on all digital retailers including iTunes (click the buy now link above).
MIXPAK PRESSURE COMPILATION: THE MACHINES
24.09.12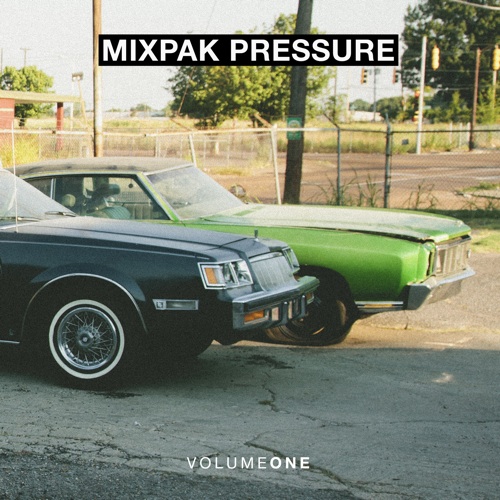 I've really been enjoying the stuff that Dre Skull has been doing on his Mixpak label.  He's been covering a ton of the musical styles I enjoy including Dancehall, House and other forms of interesting beat music. We caught up when we played together at the Brooklyn Electronic Music Festival and he mentioned that he was doing a compilation of southern inspired hiphop beats by electronic producers.  It turns out that that's what I'd been working on as well and so I offered to contribute something.  I'm really happy with how the comp has come out, there are some great contributions from the other producers and I'm happy to be a part of it.  Here's my track The Machines which I just added to my soundcloud.  Below is a link to a playlist on the Mixpak Soundcloud with all the tracks available to stream.  The compilation will be available on iTunes and all other fine digital retailers on September 25th, 2012.